---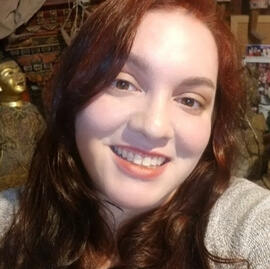 Lisa Espinosa
Penning ideas, supporting your writing, one word at a time.
---
Writer, Editor
"Efficiently penning efficient ideas. Helping to structure
your writing and time. I like words. I like organizing."
As a writer, Lisa Espinosa has extensive experience in writing articles and blogs for print magazines, online magazines, news sites, and copy writing across different industries (including Hallyu, crafts, social justice, and more).

She helps develop the written word, especially in the world of online publication, with content editing, copy editing, proof reading, and developmental editing.

With experience as a managing editor, editorial coordinator, and project manager, she can guide your project or publication on an organized path to completion.
Lisa Espinosa is a Korea-based blogger, journalist, editor, and correspondent about Hallyu, Korean culture, classical music, craft, social justice, and more. She started out as just a blogger on Raine's Dichotomy in 2011 and has since grown her career as a writer and editor

Her writing career began in 2011 as a blogger, and her talents were scouted by HanCinema. She was promoted from staff writer to managing editor and helped to shape the news beat as well some Korea-based correspondent work. In 2015, HanCinema chose her as its representative to Korea for the Korea Joa program, and subsequently, Mrs. Espinosa has represented the publication several times at the Busan International Film Festival. She has interviewed actors, K-pop idols, and paneled and moderated Hallyu panels at KCON 2016 and 2017 as a Hallyu professional.

Her work can be found on Soompi, Kultscene, Kpopconcerts.com, United K-pop, The Kraze, Interweave, and more. She has leant her talents to Netflix and to The Daebak Company as a project manager.

Currently, you can find Mrs. Espinosa working as a content marketer and editor for NAROO, as a freelance writer, and as an editor for kpopconcerts.com.

Mrs. Espinosa is looking to delve further into the world of editing and writing.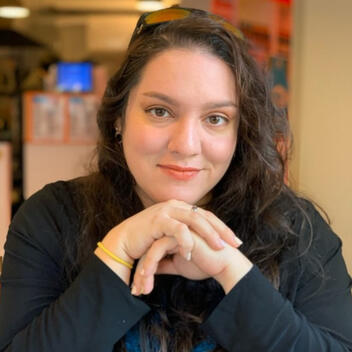 Portfolio
---
From writing to editing to project management, Lisa Espinosa's experience in the industries of publishing, journalism, Hallyu, and more have prepared her to be an asset for you. Here you will find samples of Mrs. Espinosa's blogging, magazine work, and copywriting. What you won't find here is her prowess as a manager and keeping projects and their personal tight-knit and moving. For that, please refer to her LinkedIn where people she has worked with have supported her capabilities and work ethic.
---
Best of My Work
A Look into the International Presence of Korean Drama – Magazine article, long form, Korea Foundation for International Cultural Exchange

Phantom Detective – Film review, HanCinema

Heartless City - Episode 1 – Korean drama review, Raine's Dichotomy

How the Cello Helped Me Crochet Painlessly – Crafting how-to article, Interweave Blog

Infinite Doesn't Disappoint with Newest MV "Tell Me" – Music video review, Raine's Dichotomy

Seondal: The Man Who Sells the River – Film review, Kultscene

REVIEW: Taemin's 3rd Album 'Never Gonna Dance Again : Act 1' Shows Artistic Mastery – K-pop Review, Kpopconcerts.com
---
Writing Samples
As an active Hallyu journalist, her main focus is on Korean film and drama, but she also branches out into event coverage, celebrity interviews, K-pop reviews, K-beauty reviews, Hallyu-based fiction reviews, and various other blogging and news coverage work.

Writing Samples
---
Copy Writing Samples
As copy writer, she has written for cross-platform marketing campaigns including social media, email, push, SMS, and landing pages.

Copy Writing Samples
---
Lisa Espinosa is open to full-time employment as well as project-based editing, writing, and project management opportunities.

Please contact her for her resume, further references, project quotes, or for any offers and inquiries at [email protected]
---